With the recent cancellations of open source events due to COVID-19, the future of the FOSS community is unknown.
The only way to sustain our community is together, and FOSS Responders are here to help.
On this site, you'll find support for those directly affected by event cancellations.
Additionally, you'll find resources for donating, volunteering, and other ways to contribute.
The need is real, and the time to act is now.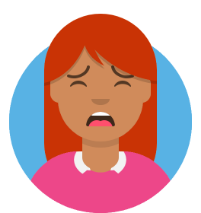 We cancelled our in-person event. We need to run virtual events now and we are struggling to learn how to do that!
Get advice
Advice on running my community online
Now is time to give back to the projects we depend on.
This is how we future-proof our open source infrastructure and help millions who built the software we benefit from.
Donate to the FOSS Responders Open Collective and your funds will be used to help individuals and projects who might otherwise fall through the cracks.
Open Collective waived their fees so 100% directly support those in need.

Events
On May 22nd, Indeed, the Open Source Collective, and others came together at the first Virtual FOSS Responders Funding Event.
The Virtual FOSS Responders Funding Event was designed to help support the open source community through this critical time. Conference cancellations have caused financial loss, unmet fundraising trajectories, and missed business opportunities. Together, we raised and allocated over $100,000 dollars to help out open source organizations.
If you want to participate as a FOSS Funder organization for future events, please email hello@fossresponders.com.
Learn More